September 30, 2023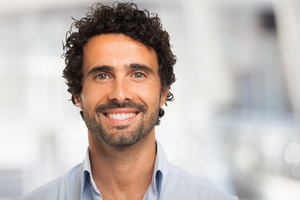 When you talk to a dentist about your teeth, there are all kinds of things that they consider. The shape of your teeth, how they meet each other, the quality of your gums, the integrity of your enamel. The list goes on and on.
However, when the average person looks at their smile, the thing they notice most often is the color of their teeth. While it's natural to want a brighter smile, having white teeth doesn't necessarily correlate one to one with good oral health. Here are a few examples of how the pursuit of a white smile can be dangerous, and what problems could be lurking under the surface.
The Perils of Cheap Whitening Treatments
As you probably know, there are plenty of treatments available to you that can give you a whiter smile. There are of course professional whitening treatments, which are administered by a dentist, and are completely safe when used on healthy teeth.
However, there are also a fair amount whitening treatments available over the counter, which are considerably cheaper. They can also be dangerous, as the lower concentrations of the included whitening solutions tend to tempt people to overuse the kits. This can cause some damage to the enamel.
If you got your white smile from one of these over-the-counter whitening kits, your smile may actually be less healthy than it would be otherwise, despite its color.
Problems that People with White Teeth May Have
Even if you have a perfectly white smile, you may still be suffering from any of a variety of oral health problems without necessarily realizing it. For one, the color of your teeth has absolutely no connection to the health of your gums. Gum disease affects around 50% of adults in the U.S., and you may very well be one of them even if you have an impressively white smile.
If your enamel has been weakened from cheap whitening treatments, you may also have a higher chance of developing tooth decay, even if you're brushing your teeth often.
For these reasons, you should really be seeing your dentist often, no matter how white your smile is.
About Our Practice
At Dental Expressions, we have spent a lot of time and effort making our dental office perfect to provide modern dental care to you and your family. Whether you're looking for a dentist with experience, amenities that can make your time here comfortable, or access to the latest in dental technology, we're proud to say that we have something to offer to you. You'll be able to get a healthy, beautiful smile that you can be proud of.
If you have questions about how to balance beauty and health, we can be reached at our website or by phone at (920) 788-6280.
Comments Off

on Why A White Smile Isn't Necessarily a Healthy One
No Comments
No comments yet.
RSS feed for comments on this post.
Sorry, the comment form is closed at this time.