Dental Team - Freedom, WI
Generating great smiles at Dental Expressions!
Patti, Patient Care Coordinator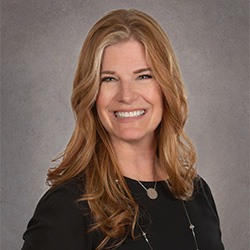 Patti is originally from Fort Bragg, NC. She received her education from FVTC and is certified in CPR. Today, her career in the dental field covers 25 years so far! What she enjoys most about her work is being able to help patients clearly understand their treatment and serving as their advocate. At home, she and her husband have a son and daughter. She spends her free time biking, cooking, camping, practicing photography, traveling, and keeping up with fitness. She has lives in three different states over the course of her life, as well as in Germany for some time.
Hilary, Dental Hygienist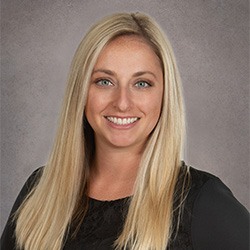 Hilary has been working in dentistry for over five years – in fact, she wanted to be a dental hygienist ever since she was eight years old and had the best hygienist ever who inspired her! She attended Northeast Wisconsin Technical College for her education and is also certified in local anesthetic and CPR. Today, she finds being a part of the Dental Expressions team very rewarding! Interacting with patients and helping them meet their dental goals through education, cosmetic makeovers, or getting their health back on track is always an amazing experience. She is from Iron Mountain, MI and recently married her husband Adam. They have two Lab mixes named Indy and Dixie. In her free time, she enjoys kayaking, camping, fishing, riding snowmobiles, hunting, and crafting.
Courtney, Dental Assistant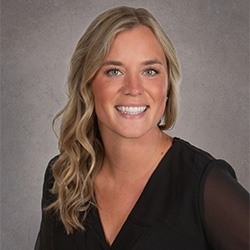 Courtney joined Dental Expressions in September of 2018, and she's thrilled to be able to help people through her job. She studied at Fox Valley Technical College and is certified in CPR. Originally from Fremont, her favorite hobbies include boating, going to the gym, playing volleyball, and spending quality time with her family. She also loves wakeboarding and parasailing whenever she has the time!
Rebecca, Dental Assistant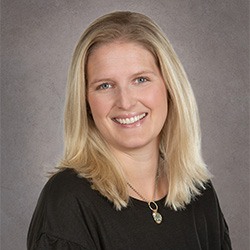 Rebecca is originally from Chilton and has been working in oral healthcare since 2013. She attended FVTC and has continued her education through multiple courses to assist our dentists with dental implants and Invisalign. She loves helping people and being able to help them feel more confident about their smiles! Outside of work, she and her husband have three kids and multiple pets. She also enjoys hanging out with her family, swimming, fishing, watching movies, and reading.
Tamie, Dental Assistant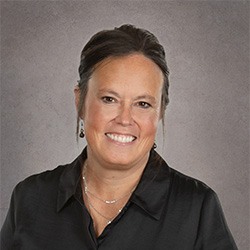 Tamie is from right here in Freedom, and she's been working in the dental field for two decades and counting. She earned her education at Fox Valley Technical College and is certified in CPR and nitrous oxide. What she enjoys most about her position is getting to know the patients so well and being able to help them feel genuinely comfortable. When she isn't busy at the practice, Tamie spends her free time going wine tasting, 4-wheeling, snowmobiling, traveling up North, and making crafts.
Nicole, Dental Hygienist
A Wisconsin native, Nicole studied at UW-Oshkosh, Fox Valley Tech, and North Central Tech College. She's also undergone additional training in nitrous oxide and has more than 13 years of experience in the dental field! For her, the best thing about her job is the connection with her patients. She loves to help patients improve oral health and overall health and wellness. Her primary goal is to make patients feel taken care of. Outside the office, you'll most likely find her with her husband and two daughters. Some of her other hobbies include hiking, spending time with friends, traveling, and exploring mother nature.
Alzada, Dental Hygienist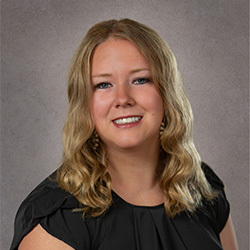 Alzada (or as her patients and our team call her, Zadie) has been in the dental field since 2012, and she's been a dental hygienist for more than five years now. When it came time for her studies, she attended Fox Valley Technical College. Now, she has her diploma and associate degree in dental hygiene as well as her certifications in CPR, nitrous oxide, and local anesthesia! Hands down, what she loves most about her job is being able to help improve the health of her patients. Life outside the office consists of a lot of time with her husband, their daughter, and their dog. As for hobbies, she enjoys snowmobiling, playing cards, kayaking, camping, and helping on the family farm (a few of her many interests).