Emergency Dentist – Freedom, WI
How We Alleviate Your Dental Woes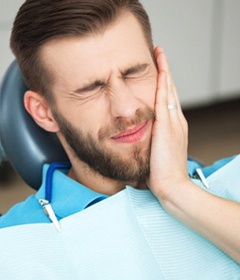 At Dental Expressions, we do everything we can to prevent dental emergencies before they occur. However, sometimes even the best prevention can't stop a severe dental injury, such as a knocked-out tooth. Alternatively, tooth decay can be difficult to notice until it's already caused a large amount of discomfort. In the event that poor oral hygiene or an accident has left your tooth damaged, Dr. Bob and Dr. Heather can help. Contact our office today to get started treating your dental emergency!
How to Handle Common Dental Emergencies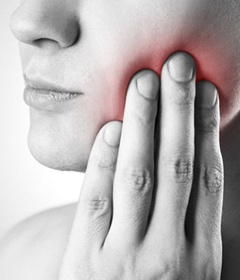 When it comes to managing dental emergencies when they appear, the most important step you can take is getting in contact with our office. This gives you a chance to schedule an appointment sooner rather than later as well as get helpful advice on managing your emergency. Once you've gotten your appointment scheduled, consider the following steps to improve your condition below.
Toothaches
Use dental floss to remove any food debris that may be stuck in between your teeth. If discomfort does not go away, take an over-the-counter painkiller like ibuprofen or naproxen sodium, both of which reduce inflammation. Avoid aspirin as this can easily cause a burning sensation if it comes into contact with your tooth. Apply an ice pack to your cheek if swelling appears.
Chipped/Broken Tooth
Keep any pieces of the tooth and bring them to our office. If the tooth is sharp or jagged in any way, cover the tooth with dental cement or wax to prevent accidentally cutting your gum tissue. Do not chew on that side of your mouth until getting to our office. We may be able to cover the tooth with a crown as long as the tooth isn't too damaged.
Knocked-Out Tooth
Locate the tooth is possible and do your best to stay calm. Pick up the tooth exclusively by the crown portion, making sure not to touch the roots or remove any tissue still attached. Use cool water to remove any dirt or debris, then rinse your mouth out with warm water and place the tooth back into your socket. You can also keep it contained in milk, saltwater or saliva until you arrive. Get to our office within the hour to improve your chances of reimplanting the tooth.
Lost Filling/Crown
If you have the restoration, clean it with cool water and use dental cement, denture adhesive, or petroleum jelly to temporarily reseat it. This is not a permanent solution by any measure, but it will protect your damaged tooth more than doing nothing at all, at least until you get to our office. In most cases, we will need to replace the restoration outright.
How to Prevent Dental Emergencies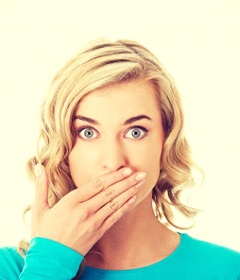 The good news is most dental emergencies can actually be prevented when you practice a few habits. This includes brushing twice a day with fluoridated toothpaste, flossing at least once a day, and committing to routine dental appointments. This helps you remove harmful plaque and catch problems before they have a chance to turn into dental emergencies. Of course, you should also wear a mouthguard if you grind your teeth or play contact sports. Additionally, never chew on ice and inedible objects like pens and pencils or use your teeth as a tool.
The Cost of Treating Dental Emergencies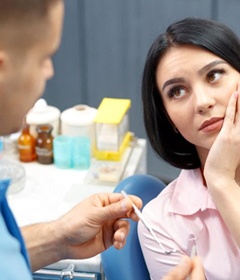 When you arrive for your emergency appointment, we'll be far more effective at determining exactly what work it is that you need completed and what your total costs will be. Depending on the extent of your emergency, it may be as simple as removing decay and placing a filling or as complex as performing a root canal and placing a dental crown. Either way, we'll work with you to build a financing plan that's affordable. The last thing you should do is put off treatment as leaving the tooth untreated only makes its condition worse.