Restorative Dentistry for Freedom, WI
We offer smile rejuvenation at Dental Expressions.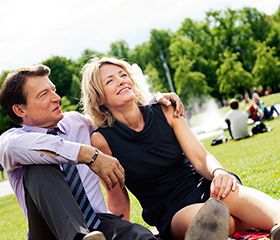 Thanks to improvements in oral healthcare, people are experiencing better dental health and a decrease in major oral health problems. Also, over the decades, improvements in dental treatment have greatly improved our ability to fix problems that once seemed unfixable. A long time ago, the most common dental treatment for oral health problems was to pull the tooth! Today, we have lots of ways to save your teeth, even in the face of infection and injury. Restorative dentistry procedures offer smile success for our Kaukauna and Fox Cities patients.
Why might you need restorative dentistry care?
Prevent tooth loss
Alleviate oral pain
Stop dental decay
Replace missing teeth
Make your smile more attractive
Restore damaged or broken teeth
Improve the function of your bite
At Dental Expressions, we offer a number of restorative dentistry services that will help you accomplish any or all of these goals. Our restorative dentistry care includes:
Extractions
Full-Mouth Reconstruction
From repairing a single broken tooth to performing a full-mouth reconstruction, we can perform a number of restorative dentistry procedures right here near Kaukauna.
Full-Mouth Reconstruction
We offer a full range of restorative dentistry services, and this comes in handy when you're in need of a full-mouth reconstruction. Is your smile suffering from multiple health problems – cavities, broken teeth, missing teeth, or infection? Full-mouth reconstruction procedures combine multiple restorative dental care procedures into one treatment plan designed to correct multiple issues.
You might be in need of a full-mouth reconstruction because:
You've experienced an injury
Your teeth have been damaged by severe decay
Long-term teeth grinding or erosion has caused wearing
Extreme gum disease has damaged your smile
You have serious problems with your TMJ
We can rehabilitate your entire smile, fixing these problems and more, with restorative dentistry.
We offer natural-looking dental restorations for a metal-free smile. Porcelain dental crowns and tooth-colored composite resin fillings allow us to fix damaged teeth without the unattractive look of older forms of restorative dentistry treatment, such as silver amalgam fillings. There's no reason your dental work shouldn't enhance your smile's appearance as well as its strength and function.
Contact Dental Expressions near Kaukauna, WI to make an appointment. We can discuss the restorative dentistry options available at our office and create a plan for rehabilitating your damaged smile. We can also use cosmetic dentistry procedures in conjunction with restorative dental care to really improve your smile. Patients from all over the Fox Cities, including Appleton, come to Dental Expressions, and folks in Green Bay won't find it too out of the way, either. When it comes to your oral health, you want to make sure that you choose dentists and a practice where modern care and patient comfort come first, which you'll find at Dental Expressions.