Replacing Teeth with Tooth Replacement in Freedom, WI
Drs. Robert and Heather Heil provide dentures, partial dentures, and fixed bridges at Dental Expressions.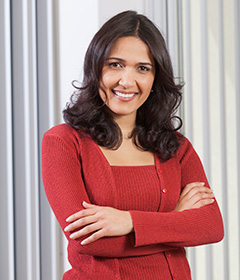 The majority of people will lose at least one tooth over the course of a lifetime, whether from dental injury or oral health problems such as gum disease. There's no need to be embarrassed about visiting our office to have a missing tooth or teeth replaced, but there is reason to make sure you pursue tooth replacement. Missing teeth can contribute to a number of problems, from the changing of your bite to nutritional deficiencies. At Dental Expression near Kaukauna, WI, we offer dentures, partial dentures, and fixed bridges to help with your tooth replacement needs.
Dentures have been in use for centuries in various forms. George Washington was a rather famous denture wearer. Dentures and partial dentures are removable, which works best for some people. Fixed bridges are non-removable, as the name implies. Because a fixed bridge anchors to remaining teeth, this tooth replacement option won't work for someone who needs all the teeth along the upper or lower arch replaced. We offer various ways of tooth replacement because each patient's needs are unique, and we want to be able to provide you with the method that fits you best.
Dentures and Partials
You might have seen dentures in television commercials for adhesives or cleaners. A full denture consists of replacement teeth embedded in a base made to look like your gums. Full dentures offer tooth replacement for those who've experienced the loss of all of their upper or lower teeth. A denture is designed to be held in place by suction between the denture base and roof of your mouth, but some people find greater security by using adhesives, especially for the lower teeth.
A partial denture is pretty much what the name implies – a removable form of tooth replacement that is used when you've still got some teeth left. The replacement teeth are still embedded in a base that looks like gum tissue, but the denture is held in place by clips that grasp remaining teeth.
One of the advantages to dentures and partials is cost. This is generally the most affordable form of tooth replacement. Also, because they're removable, dentures and partials are very easy to care for and clean.
Learn More About Full & Partial Dentures
Fixed Bridges
Fixed bridges offer a little more stability than partial dentures because they're non-removable. A single replacement tooth or a few replacement teeth are attached to crowns on either end of the bridge, and these crowns are then placed on the teeth on either side of the gap. Most people make excellent candidates for fixed bridges as long as healthy teeth remain to hold the bridge in place.
If you are missing teeth, contact our Freedom dental office near Kaukauna to schedule an appointment. We can discuss your various tooth replacement options, including dentures, partials, and fixed bridges. We can also discuss dental implants with you as well. We've helped patients from all of the Fox Cities, Appleton, and Green Bay experience optimal oral function and confidence with tooth replacement.