Brighten Up Your Smile with Teeth Whitening in Freedom, WI
Don't let a dull smile keep you down – explore the teeth whitening option at Dental Expressions.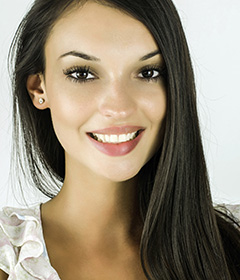 Your tooth enamel will pick up stains over the years. It's pretty much unavoidable. One way to combat the problem, however, is with professional teeth whitening at Dental Expressions near Kaukauna, Wisconsin.
Whitening your teeth is an easy way to get a new look. We offer home whitening kits made specifically for you. Take-home teeth whitening from Dental Expressions offers safe, effective, and amazing results, often in just a few days of wearing the bleaching trays.
How it Works
You'll come in for a dental appointment, during which time we'll take a look at your teeth and gums. We want to make sure your smile is healthy before we begin the teeth whitening process. We'll assess any current dental restorations. If you've got dental bonding or tooth colored fillings, these may need to be replaced after whitening to make sure the colors match. Teeth whitening agents won't change the color of your dental restorations. Once we've performed a thorough dental exam, we'll make an impression of your teeth for the purpose of creating your custom bleaching trays.
When your teeth whitening trays are ready, you return to our office to pick them up. You then take your entire kit home and wear the trays containing a teeth whitening solution as directed by one of our dentists. How long you wear the trays will be determined by the level of staining and the results you wish to achieve, but the process generally won't take longer than two weeks. Many people see some results within a matter of days.
What Causes Stains
Stains can be caused by a number of factors, including:
Dark foods and beverages
Certain medications
Overexposure to fluoride during development
Smoking
Some stains can't be tackled by teeth whitening, and in these cases you might want to consider porcelain veneers instead. Still, many people find teeth whitening from our Freedom dental office near Kaukauna to be extremely effective. That's why teeth whitening remains one of the most popular dental procedures today.
White teeth convey health, vitality, and youth. If you've noticed that your smile appears duller than in years past, consider teeth whitening from Dental Expressions. Located near Kaukauna, WI, we serve patients from all over the Fox Cities, including Appleton. We can also help patients from Green Bay as well. Making sure you love your smile is one way we help you feel better. Contact us for an appointment today!