February 22, 2023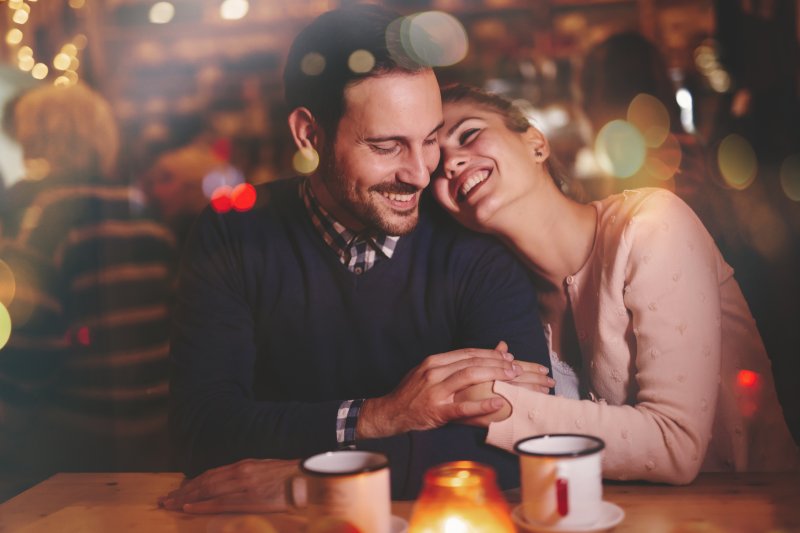 Valentine's day is almost here, which means that more people than ever are thinking about the way that they look. Your hair and clothes may be ready to go, but have you paid much thought to the state of your teeth?
If surveys are to be believed, then a good smile is one of the best things you can have if you want to impress a romantic partner. Here's what these surveys say about the importance of a good smile and how you can get one before a big date.
The Science of a Good Smile
Recently, a study conducted by the dental poll firm DentaVox asked people whether bad teeth were a turn-off. For many people, it was. Of those asked, 68% percent of people said that they had decided not to date somebody because of an oral health problem.
This survey matches a lot of information that we've had for a while regarding people's dating preferences. A 2013 study conducted by Match.com found that 58% of men and 71% of women said that good teeth were the most important thing that a romantic partner can have.
How to Get a Smile That Impresses
Now that you know how important good teeth are to people, you probably want to take your oral health more seriously. If your smile needs an overhaul, you might want to ask your dentist about cosmetic dentistry. If you want a whiter smile, for example, professional teeth whitening can give you one that's eight shades brighter within a single appointment.
If you need even more help, you might also ask your dentist about cosmetic treatments that take a little bit more time. Veneers are capable of covering your teeth, giving you the appearance of a perfectly white smile.
Finally, and most importantly, good dental hygiene is the best way you can get a smile to be proud of. Brushing twice a day and flossing daily allow you to break up plaque deposits and prevent tooth decay. It won't be an overnight transformation, but as studies show, there's no better way to impress a romantic partner.
About Our Practice
If you need help with your teeth, you're probably looking for a dentist who's experienced, dedicated, and will work hard to make you comfortable. At Dental Expressions, we don't have a dentist like that—we have two! Drs. Robert and Heather Heil are both incredible dentists who collaborate to give their patients the highest level of dental care possible.
If you have any questions about how teeth whitening can improve your love life, we can be reached at our website or by phone at (920) 788-6280.
Comments Off

on Why a Good Smile Is an Important Part of a Good Valentine's Day
No Comments
No comments yet.
RSS feed for comments on this post.
Sorry, the comment form is closed at this time.