June 14, 2016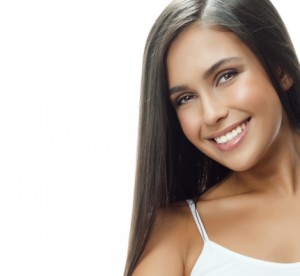 Why would anyone drive from Appleton to Freedom to see a cosmetic dentist? Simple—when you're talking about the appearance of your smile, you shouldn't settle for a dentist who just happens to be nearby. Instead, you should look for dentists who have the experience, skill set and reputation to give you a smile that is not only attractive, but tailor made for you. At Dental Expressions, Dr. Bob Heil and Dr. Heather Heil use a variety of cosmetic dentistry procedures to help their patients achieve the dazzling smiles they deserve.
Teeth Whitening for Appleton and Beyond
One of the most popular and cost-effective cosmetic treatments is teeth whitening. A whiter smile can make you look years younger—because teeth tend to yellow more as we age—and even healthier.
Over the years, your teeth may become stained and discolored. One of the primary reasons is the food and beverages people put in their mouths everyday. That morning cup of coffee or tea, for example, contains pigments that can easily become trapped in the microscopic pits and ridges in the enamel surface of teeth. Similarly, the nicotine and tar in smoking and chewing tobacco can make your teeth yellow. Other causes include excessive fluoride consumption during childhood; certain medications and some chemotherapy treatments; traumatic injury to a tooth; and teeth grinding, which can darken the edges of your teeth.
Teeth Whitening in Freedom, WI
When you come to Dental Expressions from nearby Appleton or any of the other surrounding communities, our dentists and their staff will examine your teeth and gums to ensure the health of your smile prior to treatment. Then, we'll take impressions of your teeth so that we can make customized mouth trays.
As soon as your trays are ready, we'll call you to come in and get them and your professional grade whitening gel. All you have to do at home is fill the trays and wear them for the length of time that one of the dentists at Dental Expressions instructs. How long you wear your whitening trays each day will depend on how badly your teeth are stained and how white you want your smile. Some people see results after the first application, but the most amazing results usually require two weeks.
Call Your Cosmetic Dentist Today
If you would like to brighten your smile with teeth whitening, or if you are interested in any other cosmetic dentistry treatment, then contact Dental Expressions in Freedom, WI. We serve patients from all over the Fox Cities, including Appleton. We can also help patients from Green Bay as well.
Comments Off

on For a Top Cosmetic Dentist, Appleton, WI, Residents come to Dental Expressions
No Comments
No comments yet.
RSS feed for comments on this post.
Sorry, the comment form is closed at this time.