July 4, 2022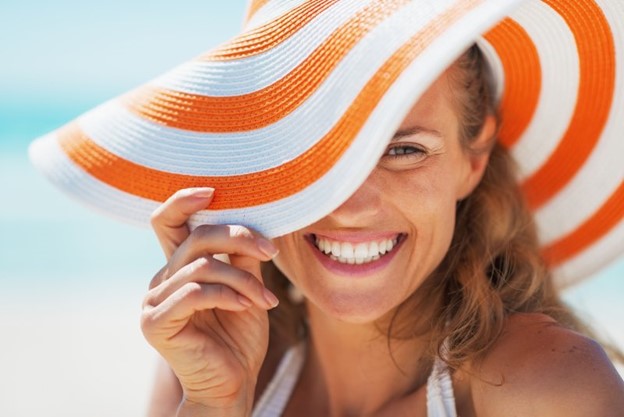 Your smile is one of the first things that people notice about you, so knowing that it looks its absolute best can work wonders for your confidence—especially while you're out and about during the summertime! That said, if you're looking to unlock your smile's true potential this summer, you should talk with your dentist in Freedom about porcelain veneers. Keep reading to learn about four ways this awesome treatment option can have your pearly whites looking their best for all of your summer fun.
1. No More Stained Teeth
There are many cosmetic options that can address staining and discoloration, but few do it as well as porcelain veneers. The veneers are made from a special ceramic material that's incredibly resistant to staining. They're also made to perfectly match and fit your natural teeth, so they will look and feel fantastic once they're placed and effectively hide any visible stains.
2. A Straighter & Symmetrical Smile
Since the veneers are bonded to the outer surfaces of your teeth, they actually give your teeth a much straighter appearance without physically shifting or readjusting them. This is also very quick compared to going through the traditional orthodontic process and can be completed in a couple of visits versus wearing braces or aligners for several months. If you have teeth that are larger or longer than others, veneers can also make your teeth look more uniform and symmetrical.
3. Closes Gaps Between Your Teeth
Having gaps between your teeth can make smiling a little embarrassing, but this is another issue that's easily remedied by porcelain veneers. Since the veneers are sized and shaped specifically for your teeth, they can be used to close gaps in your smile and restore its beauty; and better yet, this also limits the buildup of plaque between your teeth!
4. Damaged Teeth Are Given New Life
Sometimes, veneers can also be used to correct minor aesthetic damage such as small chips or cracks in your teeth. They can easily be used to address multiple injured or affected teeth, too. However, keep in mind that for severely damaged teeth, a more restorative option such as a crown, bridge, or dental implant is often required.
When it comes to enhancing the beauty of your smile, porcelain veneers are one of the go-to options; and the results speak for themselves. If you're ready to unlock your smile's ultimate potential this summer, talk with your dentist to see if porcelain veneers are a viable option for you.
About the Practice
Dental Expressions proudly serves patients and families in the Freedom, WI area under the leadership of Dr. Robert Heil and Dr. Heather Heil. Their practice is pleased to offer many available services including cosmetic options like porcelain veneers. If you have any questions about veneers or would like to schedule an appointment, please reach out online or by phone: (920) 788-6280.
Comments Off

on Porcelain Veneers: The Secret to a Beach-Ready Smile
No Comments
No comments yet.
RSS feed for comments on this post.
Sorry, the comment form is closed at this time.