October 3, 2023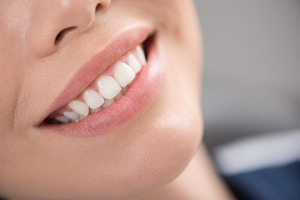 In the realm of cosmetic dentistry, beauty is not just in the eye of the beholder but often in the smile they share. While each smile is as unique as the individual it belongs to, there are certain traits that are universally sought after, traits that cosmetic dentists are frequently asked to enhance or create. This blog delves into the world of dental aesthetics, exploring the key attributes that make a smile truly captivating.
1. Symmetry and Alignment
One of the first things we notice about a smile is its symmetry. Symmetrical smiles are often perceived as more attractive. This doesn't mean that every tooth needs to be identical; rather, it's about the harmony and balance within the smile. Cosmetic dentists work meticulously to align teeth, correct overcrowding, or address spacing issues. Techniques like veneers, braces, or Invisalign are commonly employed to achieve this symmetry, enhancing the overall appeal of the smile.
2. Brightness and Color
A bright, white smile is highly coveted in today's society. It's associated with health, youth, and vitality. Over time, our teeth may become discolored due to food, drink, or natural aging. Cosmetic dentists offer a range of treatments, from professional teeth whitening to porcelain veneers, to restore the natural whiteness of teeth. These treatments not only improve the aesthetic appeal but also boost the confidence of the patients.
3. Proportion and Harmony
The size and shape of teeth play a critical role in the overall appearance of a smile. Teeth that are proportionate to each other and to the size of the mouth contribute to a more harmonious look. Cosmetic dentists often reshape or resize teeth using crowns, bonding, or veneers. This customization ensures that each smile complements the individual's facial features, enhancing their natural beauty.
The pursuit of a beautiful smile is a journey that combines art and science. Cosmetic dentists, equipped with a deep understanding of dental aesthetics and the latest techniques, are the artists who bring these smiles to life. Whether it's through subtle enhancements or transformative procedures, the goal is always to create a smile that not only looks beautiful but feels authentic to the person wearing it.
About Our Practice
At Dental Expressions near Kaukauna, WI, Drs. Robert and Heather Heil blend over a decade of experience with advanced technology for superior dental care. Their practice features intraoral cameras, digital X-rays, iTero Digital Impressions, and soft tissue lasers, ensuring precise and comfortable treatments. Specializing in both general and cosmetic dentistry, they offer personalized care complete with comforting amenities, serving families from Appleton to Green Bay in their state-of-the-art facility.
If you have any questions about cosmetic dentistry, we can be reached at our website or by phone at (920) 788-6280.
Comments Off

on The Art of a Beautiful Smile: Exploring Cosmetic Dentistry
No Comments
No comments yet.
RSS feed for comments on this post.
Sorry, the comment form is closed at this time.