June 8, 2023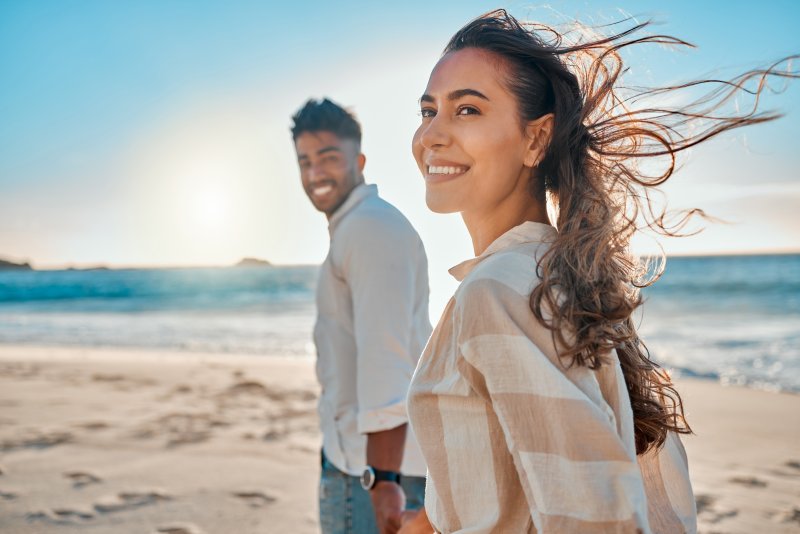 Have you been planning your summer vacation since the beginning of the year? With all the excitement in the air, you're likely thinking about all the events, foods, and activities you'll be able to enjoy during your trip. However, the last thing you'd want is to worry about a dental problem hampering your fun. If you're heading out for summer vacation, here are five oral health tips to help keep your smile safe and healthy while you're out and about!
#1: Practice Good Oral Hygiene
The very first thing you should keep in mind is to practice your oral hygiene routine regularly during your trip. By brushing, flossing, and rinsing with mouthwash every day, you'll be sure to maintain a fresh smile while also preventing bacteria from causing problems like decay, gum disease, and infection. Since it can be easy to start neglecting your oral health during vacation, be sure to clean your teeth first thing after waking up and right before going to bed.
#2: Sip Plenty of Water
Staying hydrated will be incredibly important, especially if you're planning on spending lots of time under the sun. However, instead of going for sodas all the time, you'll want to consider drinking more water, especially from the tap. Not only will this wash out any debris and food particles that might accumulate around your teeth, but the fluoridated liquid can help keep your teeth safe from bacteria and cavities.
#3: Moderate Your Sugar Intake
On a hot summer day, ice cream is one of the go-to snacks to cool down, along with sports drinks and sodas. While enjoying these treats isn't bad, you'll want to avoid consuming them throughout the day. Sugary foods and drinks can leave your smile more susceptible to issues like decay and gum disease, so make sure to moderate how often you have these treats.
#4: Quit Bad Oral Habits
The only thing your teeth should be used for is eating, talking, and smiling. If you tend to smoke, chew on ice cubes, or even use them for opening packages, you can make them vulnerable to damage. Try to avoid using them in any other way except for eating your food, and switch to chewing sugar-free gum for a safer alternative.
#5: Schedule a Checkup & Cleaning Beforehand
You should always try to put your best foot forward, and this goes the same for your smile. Before going on your trip, consider visiting your dentist for a thorough checkup and cleaning. They can help detect any oral health issues and provide the necessary treatment to keep your teeth safe. In this way, you can spend your time worry-free while soaking up some sun.
Want to have an enjoyable and safe summer vacation for both you and your smile? Keep these tips in mind, and you'll be free to make the most of your much-needed trip!
About the Author
With well over two decades of experience, Dr. Robert Heil continues to provide reliable and dedicated dental care for his patients. He is also committed to continuing education and is a member of several notable organizations, including the American Dental Association and the Academy of General Dentistry. If you'd like to schedule an appointment before heading out for summer vacation, visit his website or call him at 920-788-6280.
Comments Off

on 5 Simple Ways to Protect Your Smile During Summer Vacation
No Comments
No comments yet.
RSS feed for comments on this post.
Sorry, the comment form is closed at this time.