April 7, 2018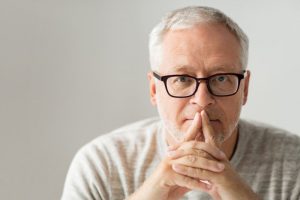 Dental anxiety is much more common than you'd think. Did you know that it's estimated that between 9 and 15 percent of Americans don't visit the dentist because of either fear or anxiety? That's between 30 and 40 million people. Unfortunately, skipping visits can have significant consequences your dentist in Kaukauna wanted to cover.
However, that doesn't mean he hasn't done anything to accommodate these patients. The long-term effects of skipping visits aren't worth it, especially when there's a solution available.
Tooth Decay and Gum Disease
Seeing the dentist less than the recommended amount (twice a year) only puts you at higher risk of developing gum disease or suffering from tooth loss. You may think that your at-home care is sufficient and therefore don't need to visit, but the dentist performs deep cleaning and uses materials that over-the-counter oral care products can't match. They can also confirm if any early signs of decay or gum disease are present and recommend a treatment plan to get you back on track.
Additionally, patients who skip the dentist may suffer from cosmetic alterations in their smile. Discoloration or damaged teeth can carry an emotional toll, making you feel embarrassed to smile. For some patients, this can negatively influence their personal and even professional life. If you're afraid your self-esteem would be damaged by having imperfect teeth, then taking advantage of your dentist's accommodations will help you in the future.
Protecting Your Overall Health
Many patients don't realize that by visiting the dentist, they're also protecting their overall health, not just their oral health. Over the past few decades, dentists and medical professionals have concluded that oral health can influence your risk of developing disease in other areas of the body.
For example, the risk of developing heart disease and oral cancer goes up when gum disease is present. This occurs when the connective barrier between the mouth and the bloodstream is broken down, allowing oral bacteria to travel to any part of the body quite easily.
How Your Dentist Makes Dentistry Comfortable
So, what is your sedation dentist in Kaukauna doing to make dental treatments easier? His conscious sedation methods keep you relaxed during the entirety of your treatment, regardless of how routine it may be. They also keep you awake, so you can ask the dentist or staff to make adjustments as needed.
Nitrous Oxide Sedation –  A lighter form of sedation applied through a nasal mask. Since this sedation is minimal and quickly administered, the effects wear off quickly after treatment, letting you resume normal activities.
Oral Sedation – By taking a pill before your appointment, you can get the treatments you need even if your anxiety or fear is more significant. Because of the strength, you'll need a companion to take you to and from the appointment.
Don't settle for the long-term effects of poor oral health when your dentist in Kaukauna has a solution. Schedule your routine checkup with him today!
About the Author
Dr. Robert (Bob) Heil earned his dental degree from the University of Minnesota School of Dentistry. He's also a member of the Dental Organization for Conscious Sedation. To learn more about conscious sedation dentistry or about his practice, contact him at (920) 788-6280 or visit his website.
Comments Off

on Do You Struggle to See Your Dentist in Kaukauna? They Can Help!
No Comments
No comments yet.
RSS feed for comments on this post.
Sorry, the comment form is closed at this time.