December 21, 2021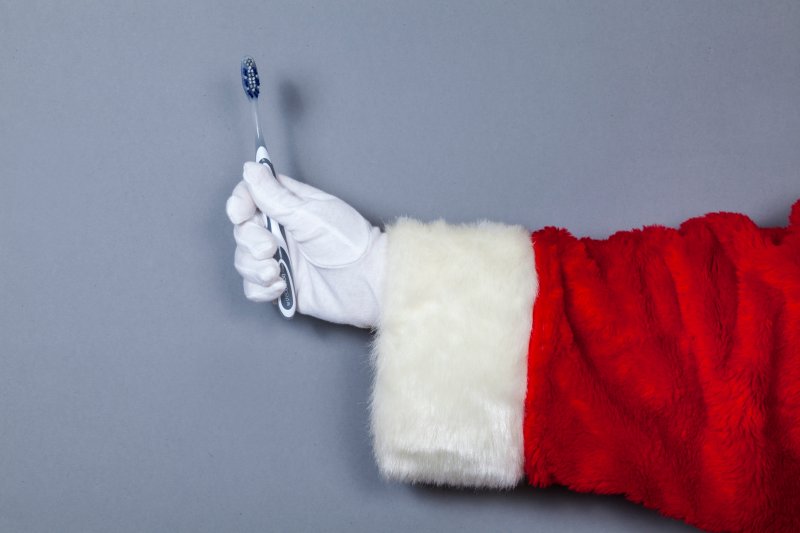 The holidays are upon us! That means presents, food, and seasonal movies galore. With all the hustle and bustle that the season brings, it can be difficult to keep up with everything you need to get done before you host family and friends or make the trip to see them. Between all the cooking and cleaning, it can be easy to forget to buy small gifts for your family's stockings. If you need some help figuring out what to get, read on for ideas for stocking stuffers that will promote good oral health.
Idea #1: Reusable Straws
If you or your family members like drinking red wine, coffee, dark sodas, tea, or other tasty dark beverages, your teeth are at risk of discoloration. Give your family reusable straws in their stockings so they can enjoy these beverages while minimizing the contact they have with their teeth. Reusable straws are also better for the environment than single-use ones, so you'll be helping them beautify their smiles while also doing right by Mother Earth.
Idea #2: Healthy Snacks
Everyone loves classic holiday candy, but that doesn't mean that they're good for your teeth. Rather than exposing your family's pearly whites to a barrage of sugar, fill their stockings with tooth-approved treats, including:
Almonds – They're full of protein and calcium, both of which protect and strengthen your teeth.
Dark chocolate – It's easier to wash away from your teeth than many other candies and also contains less sugar.
Sugar-free gum and candy – Since it doesn't contain any sugar, oral bacteria will have less to feed off. Chewing sugar-free gum and eating sugar-free hard candy also increases saliva production, which will allow you to wash away bacteria and food particles.
Idea #3: A New Toothbrush
If your family members don't replace their toothbrushes every three to four months, now is the time to start! This is an important part of maintaining good oral health because it ensures that the bristles are working properly. Consider getting a toothbrush in your child's favorite color or that features their favorite characters.
Idea #4: Toothpaste
There are a range of fun toothpaste flavors, including bacon, coffee, and cupcake. Make oral hygiene fun by gifting these in this year's Christmas stockings.
Now that you have some good ideas for what you can put in your family's stockings, make a trip to your local grocery or drug store. By the end of the holiday season, your teeth will look better than ever before!
About the Practice
The holidays are fun, but they can mean bad news for your oral health. That's where the talented team at Dental Expressions comes in. They offer exceptional preventive dental services that can help protect your teeth from damage and prevent dental health issues from developing. Additionally, they can make recommendations for smile-approved stocking stuffers that will encourage your loved ones to take care of their pearly whites this holiday season and beyond. Are you ready to set up an appointment or have questions about their treatment options? If so, call Dental Expressions' office at (920) 788-6280 or visit their website.
Comments Off

on 4 Smile-Friendly Stocking Stuffers
No Comments
No comments yet.
RSS feed for comments on this post.
Sorry, the comment form is closed at this time.