June 21, 2023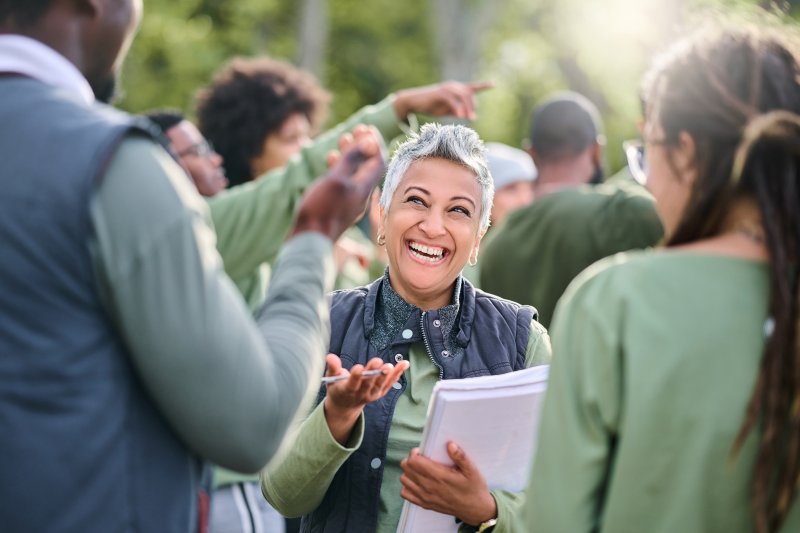 Whether you're getting ready for a job interview or preparing for a meet-up with new friends, being approachable is fairly important. Not only will you want to make a great first impression, but having good socialization skills will help you maintain lasting relationships in the long run. If you want to appear more friendly to others, here are four simple tips to follow during your personal and professional interactions.
#1: Make Proper Eye Contact
Other than shaking a person's hand when greeting them, you'll also want to make appropriate eye contact with them. Doing so will make you seem more engaging, as others will feel invited to interact with you. Of course, you don't want to stare but don't be afraid to hold an extra few seconds of eye contact while conversing.
#2: Have an Open Body Posture
Standing or sitting with your back straight is both good for your posture and others' perceptions of you. Slouching can make you appear nervous or timid, whereas crossing your arms in front of you can seem closed off. By raising your chin a bit, with your shoulders slightly back, others may perceive you as more confident and unafraid to interact with them. Try angling yourself toward them when conversing, as having your side or back to them can come off as rude.
#3: Avoid Covering Your Face
Most people appreciate a face to a voice, so you won't want to hide or cover yours when engaging in conversation. Even if you feel more comfortable hiding behind a book or scrolling through your phone, doing so while interacting with others may give off a message of not wanting to speak. To be more approachable, allow yourself to be seen, as this can present confidence.
#4: Show Off Your Smile
Since your smile is one of the first things people will notice about you, you shouldn't be afraid to show it off! Doing so can make you appear comfortable and welcoming to others, and they may see you as more confident, competent, and attractive. If you wish to improve your pearly whites, consider visiting your dentist for cosmetic dentistry, that way you can enjoy your dream smile.
While the intricacies of socializing with others may seem complex at first, it can become quite simple with practice. Keep these tips in mind when meeting new people, and you'll be sure to expand your social and professional opportunities!
About the Author
Dr. Heather Heil has been delivering exceptional and passionate dental care for well over two decades. She regularly seeks continuing education to refine her skills and offers multiple kinds of treatments, including cosmetic dentistry. If you're interested in improving your pearly whites, don't hesitate to visit our website or call our office at 920-788-6280.
Comments Off

on 4 Essential Tips for Appearing More Approachable
No Comments
No comments yet.
RSS feed for comments on this post.
Sorry, the comment form is closed at this time.