January 10, 2019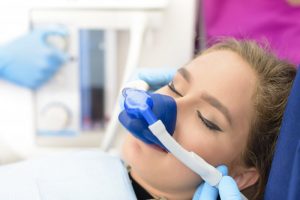 For some people, a trip to the dentist can cause anxiety or even phobia. This has become a serious problem that prevents over 30 million Americans from receiving the vital dental care they need each year. Thankfully, there is a way to provide a more comfortable experience. Read on to learn about it, and discover the answers to sedation dentistry FAQ's in Kaukauna!
What is Sedation Dentistry?
The purpose of sedation dentistry is to calm frayed nerves and lessen any other discomfort so you can receive the care needed in a worry-free manner. Here are two of the available methods:
Nitrous Oxide – For cases of mild-to-moderate anxiety, your dentist may suggest nitrous oxide (also known as laughing gas). Delivered via a mask that is worn throughout the treatment process, the medication can be adjusted as needed.
Oral Sedation – More acute bouts of anxiety or phobia may require an oral sedative, which typically comes in the form of a pill that is prescribed by your dentist. You'll generally take the medication before arriving for your appointment so that by the time the procedure begins, you'll be completely relaxed.
The above provides an outline of what sedation dentistry entails. Now let's look at some of the commonly asked questions.
FAQ #1 – Will I be Put to Sleep?
Sedation dentistry does not leave you unconscious. Instead, you'll be awake and able to talk – just very relaxed and less active.
FAQ #2 – Will I Still Feel Pain?
Used safely in and conjunction with local anesthesia, sedation dentistry ensures you experience both mental and physical comfort throughout your procedure. The sedative offers an added bonus of further enhancing the pain-relief abilities of the anesthesia.
FAQ #3 – Will I Remember Anything?
It's common to have either no memories or a fuzzy recollection of the events that happened when you're treated with sedation dentistry.
FAQ #4 – Is Sedation Dentistry Safe for Me?
Before you receive any medication, your sedation dentist in Kaukauna will review your medical records to make sure it's safe for you to undergo the process.
FAQ #5 – Are There Any Side Effects?
There are three possible side effects of sedation dentistry:
Your mouth could become dryer than normal.
You may develop the hiccups after being medicated.
If you receive oral sedation, you can expect to feel groggy for several hours after your appointment has ended. Thus, you'll need to have someone drive you for the remainder of the day.
With sedation dentistry, you no longer have to be intimidated by the idea of visiting your dentist in Kaukauna. To schedule your first visit, reach out today!
About the Author
Dr. Robert Heil is a graduate of the University of Minnesota School of Dentistry. He has since gone on to provide over two decades of expert and compassionate care. A member of the Dental Organization for Conscious Sedation, Dr. Heil provides patients with the dental care they need in a comfortable manner at Dental Expressions, and he can be reached for more information through his website.
Comments Off

on An Expert Answers Sedation Dentistry FAQ's in Kaukauna
No Comments
No comments yet.
RSS feed for comments on this post.
Sorry, the comment form is closed at this time.