April 15, 2022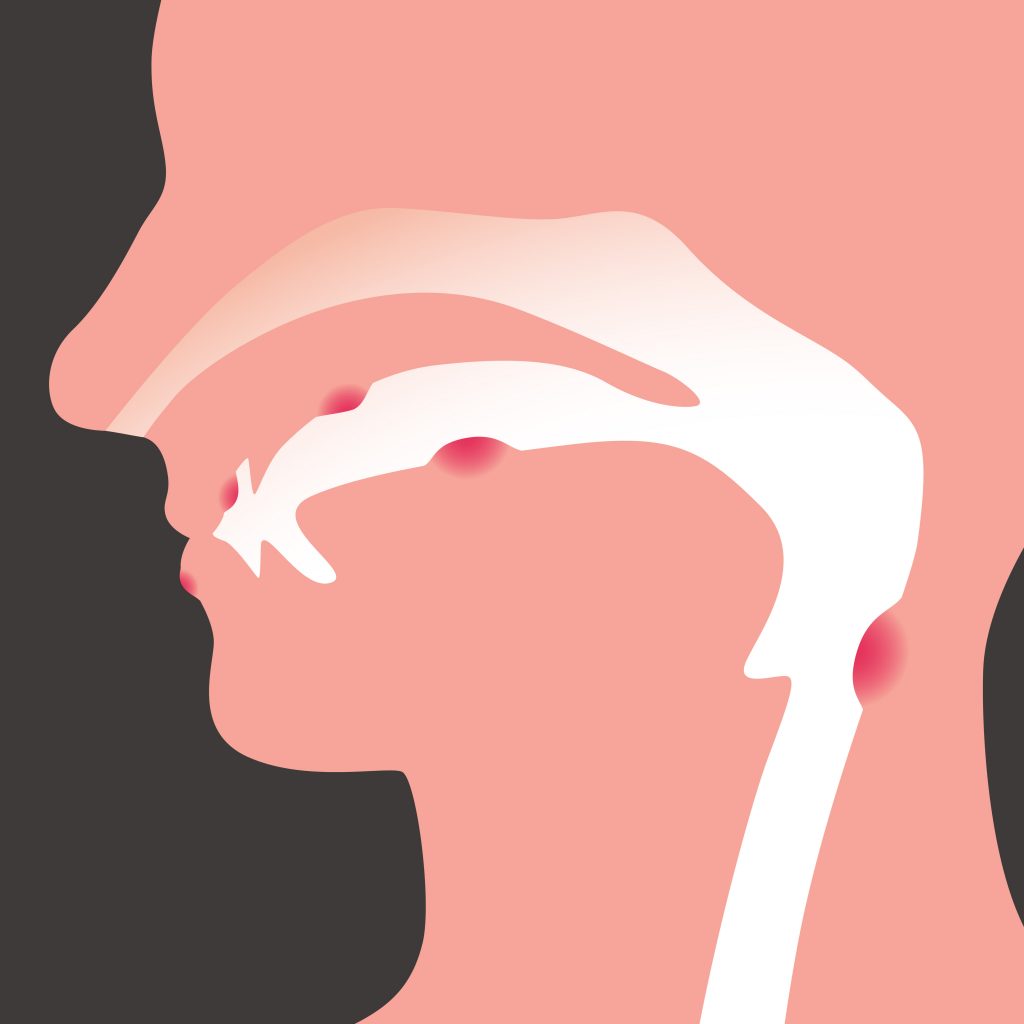 Oral cancer is serious; the American Cancer Society estimates that this year alone, over 51,000 people in the U.S. will be diagnosed with it—a very staggering figure! Even though there are treatment options and preventive measures you can take, the risks for developing this type of cancer are still apparent and should not be taken lightly. Here are some of the factors that are commonly associated with oral cancer, along with tips you can implement to help minimize your risk.
What Increases My Risk of Developing Oral Cancer?
While researchers aren't sure what exactly causes oral cancer, they've been able to link it with a few different things, including:
Tobacco use (cigarettes, cigars, pipes, and smokeless or chewing tobacco)
Consuming copious amounts of alcohol
Human Papillomavirus (HPV)
Sun and radiation exposure
Having another type of head or neck cancer
How Can I Minimize the Risk of Developing Oral Cancer?
Although it can be quite serious, oral cancer is also among the most preventable types. The most important thing you can do to prevent oral cancer is to never start smoking—or quit if you already do. On top of that, it mostly boils down to lifestyle choices:
Eat a well-balanced diet consisting of fruits and vegetables.
If you drink alcohol, do so in moderation.
Be careful when consuming extremely hot liquids.
Limit your exposure to the sun and wear SPF lip balm when possible.
Practice good oral hygiene!
What Warning Signs Should I Look For?
Since oral cancer can afflict any part of your mouth, there are many different symptoms and warning signs to watch for:
Swelling in your neck
Lumps in your cheeks
Mouth sores (white and red patches on the gums, tonsils, and lining of the mouth)
Difficulty chewing or swallowing
Trouble moving your jaw or tongue
Constant bad breath
Unexplained weight loss
When Should I See My Dentist?
Make an appointment with your dentist if you have any persistent symptoms that last for more than two weeks. They will be able to investigate further and determine the appropriate course of action. That said, it is important to note that prolonging your visit could increase the risk of oral cancer or another severe problem developing.
Since so many people are diagnosed with oral cancer these days, it isn't crazy to be mindful of your own chances of developing it. Knowing the risks associated with it will go a long way towards ultimately protecting yourself.
About the Practice
Dental Expressions has served the needs of patients and families in the Freedom community for several years. They are helmed by Dr. Robert Heil and his wife, Dr. Heather Heil. The practice offers a wide variety of services including general and family, cosmetic, restorative, and sedation dentistry. If you or a loved one have any questions or concerns about oral cancer, or would like to contact the practice, please reach out through their website or call (920) 788-6280.
Comments Off

on Could I Be at Risk for Oral Cancer?
No Comments
No comments yet.
RSS feed for comments on this post.
Sorry, the comment form is closed at this time.