May 2, 2021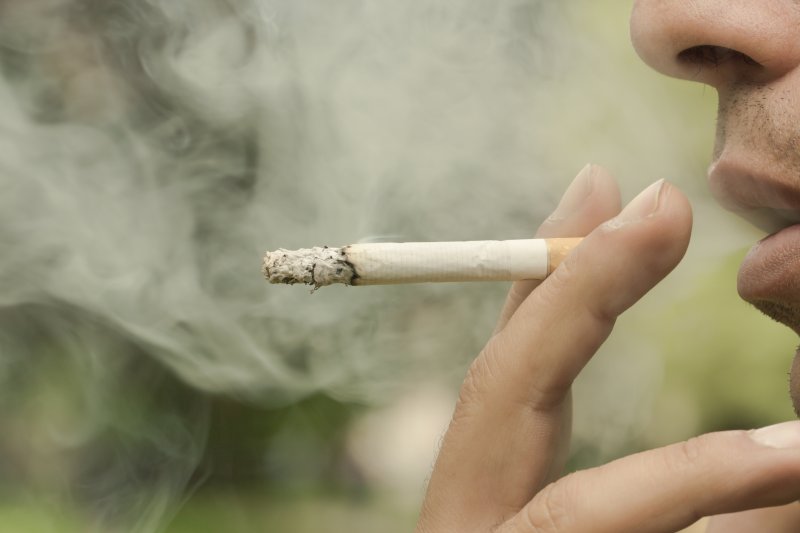 When was the last time that you went to the dental office for a regular cleaning and checkup? While you may think that your routine visits are about preventing gum disease, there is much more to them that that. Even though tooth and gum health are priorities, when your dentist checks your mouth, they also take the time to search for any early signs of oral cancer. There are numerous factors that can increase your risk for developing this deadly disease. Read on to learn what they are, some symptoms of oral cancer, as well as some prevention measures you can take.
What Factors Put You at Risk for Oral Cancer?
Here are a few factors that increase your likelihood of developing oral cancer:
Using tobacco products: If you smoke cigarettes, cigars, pipe tobacco, or use chewing tobacco, you are at higher risk for oral cancer. In fact, about 90% of people with oral cancer use tobacco products.
Heavy drinking: People who drink alcohol heavily are more likely to be diagnosed with oral cancer. This is even higher if you also use tobacco products.
Sun exposure: Excessive sun exposure to the lips increases your risk of oral cancer.
Human Papillomavirus (HPV): Oral cancer can develop as a result of HPV. This is typically found in the back of the throat, base of the tongue, and in the tonsils.
Adults 45 and older: Oral cancer can develop at any age, but it is much more common in people over the age of 45.
What Are the Signs of Oral Cancer?
Here are some of the symptoms that could indicate oral cancer:
Mouth sores
White or red patches
Swelling of the neck
Difficulty swallowing or chewing
Weight loss
Halitosis (bad breath)
Lump in the cheek
Difficulty moving the jaw or tongue
How Can You Prevent Oral Cancer?
Here are a few measures that you can take in order to reduce your risk of developing oral cancer in the future:
Don't use tobacco products
Eat a healthy, well-balanced diet
Practice excellent dental hygiene
Only drink alcohol in moderation
Limit sun exposure
Use a lip balm containing SPF
Remove dentures every night and clean them daily.
Oral cancer is a serious illness, but when it is caught early on, it is often times treatable. By following the tips listed above and seeing your dentist regularly, you can significantly lower your risk!
About the Author
At Dental Expressions in Freedom, WI, you have two experienced dentists providing professional, personalized care at their office in Freedom, WI. Both Dr. Robert Heil and Dr. Heather Heil earned their dental degrees from the University of Minnesota School of Dentistry in Minneapolis and have been practicing for over twenty years. To learn more about oral cancer screenings or to schedule an appointment, visit their website or call (920) 788-6280.
Comments Off

on 5 Risk Factors for Oral Cancer
No Comments
No comments yet.
RSS feed for comments on this post.
Sorry, the comment form is closed at this time.