August 12, 2020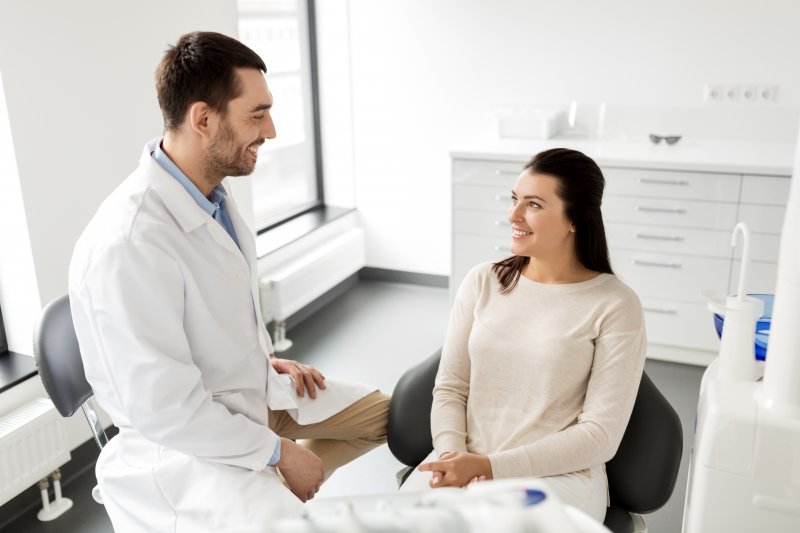 You know that you should be visiting the dentist a couple of times each year in order to maintain the health of your smile. However, you are busy and can be difficult to keep up with your appointments. Sometimes you have something more important come up or you forget about your visit entirely. The problem is that skipping dental visits leads to additional cavities, tooth decay, an accumulation of plaque and tartar, and other common dental issues. You could even have a more serious problem that is being left undetected because you aren't consistent about your visits. Fortunately, your dentist in Freedom has some tips that can help you keep up with your appointments.
Book Your Appointment Early
It's very easy to put off making an appointment. You could be leaving the dentist thinking that you will call and schedule the next day, but before you know it, it's been two years since your last visit! The easiest way to avoid this is to schedule your next cleaning and checkup while you're still in the dental office. Why wait? You can always move it around later if necessary, but at least you will have it on the calendar.
Visit During the Same Time of Year
Certain times of the year are busier than others. If you're frequently busy driving your children around to and from school and back and forth from their extracurricular activities, maybe it's best to make your appointment in the summer when there is less stress. If you find that your work schedule gets more relaxed in October, stick to that! Your dentist knows that you have a busy life. You should choose a time of year that best works for you.
Put It in Your Calendar
If you don't write down when your appointment is, it is much less likely that you will remember it. You could write it into your paper calendar in big red letters or put it in your phone. Don't forget to set reminders that you have an appointment coming up. This way, you are less likely to accidently book something else at the same time. Ask your friendly dental staff if they can send text or email reminders. Being reminded that you have an appointment in three weeks gives you time to plan ahead.
Don't let your busy schedule get the better of your oral health. Use these tips to ensure that you aren't skipping your appointments. Your smile will thank you!
About the Practice
At Dental Expressions in Freedom, WI, you have two friendly and well experienced dentists ready to assist you. Both Dr. Robert Heil and Dr. Heather Heil earned their dental degrees from the University of Minnesota School of Dentistry in Minneapolis and have been practicing for over twenty years. For more information on regular dental checkups or to schedule an appointment, visit their website or call (920) 788-6280.
Comments Off

on How to Keep Up with Your Dental Appointments
No Comments
No comments yet.
RSS feed for comments on this post.
Sorry, the comment form is closed at this time.