April 29, 2022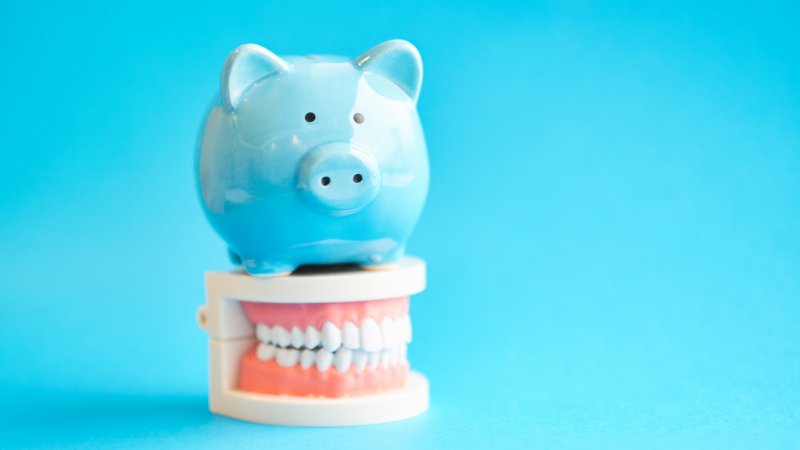 You've just finished filing your taxes, and you're now walking away a richer person! However, you have no idea what to spend your new mini-fortune on—a vacation sounds pleasant and well-deserved, but so does paying off that looming debt. But something you might not even be considering is taking that money and investing it towards one thing that matters more than sand-swept beaches: your oral health. Here's how an investment in your mouth now can save you a lot of time, effort, and money in the future.
Why Good Oral Health Matters
A healthy mouth is a happy mouth; oral hygiene is essential to leading a hearty life. Poor oral health can lead to numerous health problems including tooth decay and gum disease, not to mention chronic pain that will gradually wear you down. In serious cases, neglecting to keep your mouth clean can lead towards developing potentially deadly diseases including oral cancer, diabetes, or even heart disease. If you're interested in avoiding both short and long-term problems, evaluate the status of your mouth and think about why it might be worth the money.
For many people, cost is a big factor towards determining if they can receive a particular treatment; however, by investing in your oral health early on, you're setting yourself up to have fewer serious problems down the road. Something small like a teeth cleaning tomorrow could save you a lot of money compared to an expensive tooth replacement in the future. In that regard, your mouth is a relatively safe and future-proof investment.
How Do I Turn My Tax Refund into A Healthy Smile?
If you've received a sizable tax refund and are ready to spend it on your mouth, pay your dentist a visit to discuss possible treatments. There are many ways to affordably improve and enhance your smile, including:
Professional whitening
Porcelain Veneers
Orthodontics like Invisalign
Dental Implants
Of course, your treatment will large depend on your own individual needs. While many cosmetic options like these are widely available and sought-after, there are other more intensive treatments like crowns, fillings, and root canal therapy, for more issues beyond the superficial.
Getting money back after filing your taxes is a great feeling; almost as great as looking into the bathroom mirror and admiring a healthy smile! This year, consider the value of investing in your oral health—your teeth are certainly worth it.
About the Practice
Led by the awesome team of Dr. Robert Heil and his wife, Dr. Heather Heil, Dental Expressions has served patients in the Freedom community for several years. Their practice offers a wide range of available services including general and family, cosmetic, restorative, and emergency dentistry. They both enjoy helping their patients achieve greater oral health and would be happy to assist you with your own dental needs. If you have any questions about the article or would like to contact the practice, please reach out through their website or call (920) 788-6280.
Comments Off

on Spend Your Tax Refund on Your Oral Health!
No Comments
No comments yet.
RSS feed for comments on this post.
Sorry, the comment form is closed at this time.