September 8, 2023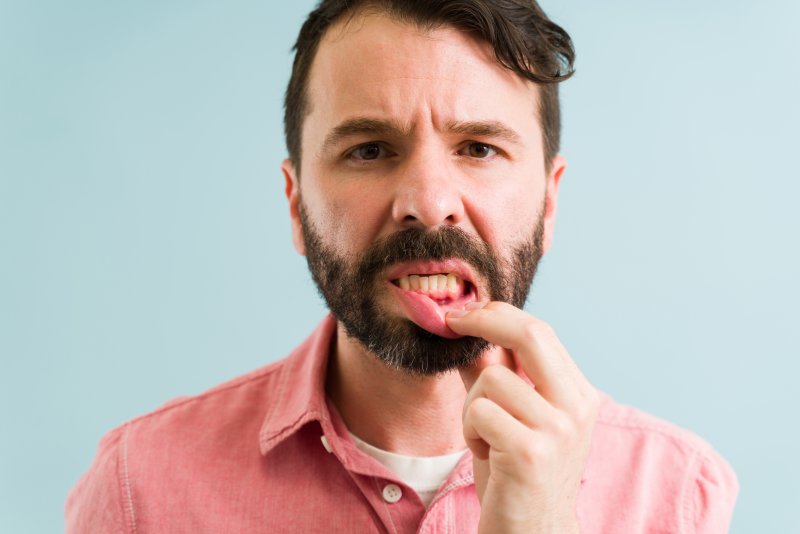 Periodontal disease, also known as gum disease, affects over half the US population in some form and it is still one of the least talked-about subjects. The facts presented here mean to change all that by offering up some of the strangest or most surprising trivia offered by dentists.
If you want to talk up your friends or family and get them energized to take care of their oral health, continue reading.
1. It Causes More Tooth Loss Than Tooth Decay
Believe it or not, the real culprit of tooth loss is gum disease. While teeth can rot through and need to be extracted, gum disease works under the surface, slowly weakening the ligaments that hold your tooth in place until it simply falls out.
2. It Has Strong Ties to Diabetes, Heart Disease, and Alzheimer's
While it is sometimes unclear which disease begets the other, studies done by multiple groups of dental researchers have found connections between chronic periodontitis and other illnesses and disorders.
This list extends beyond diabetes and heart disease. Researchers at the Alzheimer's Association have found that many biomarkers of Alzheimer's are found in patients with gum disease.
The same kind of study was performed by The American Stroke Association which came to the same conclusion regarding the prevalence of strokes among periodontitis sufferers.
3. It Is Developed in More Than Fifty Percent of Pregnant Women
As hormones shift and change within the body of a pregnant woman, the mother-to-be's gums can become swollen and red. This signals the beginning of gum disease, and it can escalate quickly into full periodontitis if not treated immediately by a dentist.
More than that, the oral health of the mother can also affect their child. Babies born to mothers with gum disease have a much greater risk of developing it themselves later in life. According to the Centers for Disease Control and Preventon, the disease can also affect the child's birth weight and cause preterm birth.
4. It Can Happen to Healthy Mouths
Even if you follow a rigorous oral health routine, you may not be immune to the possibility of gum disease. Hereditary factors and lifestyle choices can play into its development. The most egregious of these factors is smoking. The chemicals in cigarettes leach into the gums and wreak havoc on your teeth.
5. It Can Happen at Any Age
When you think of gum disease, you might picture an older person struggling with their exposed gums. It is true that older adults are at a greater risk for the disease than younger people, but gum disease knows no age.
While the most severe forms of periodontal disease are rarely seen in children, gingivitis is nearly as common as cavities. As mentioned previously, the disease can also spread from mother to child at birth!
If you suspect that you have the beginnings of gum disease, it's crucial to see your dentist as soon as possible. The longer you wait, the more dire the situation could become. Knowing what you know now, you'll be able to start a conversation with your loved ones about their oral health.
About the Practice
At Dental Expressions, the dynamic husband-and-wife duo, Dr. Robert Heil and Dr. Heather Heil, unite their expertise to provide comprehensive dental care. Their combined skills offer effective solutions for a wide range of dental issues. Your oral health is in capable hands with their dedicated team. To schedule an appointment, call (920) 788-6280 or visit the website to explore other services.
Comments Off

on 5 Gum Disease Facts That Will Leave You Scratching Your Head (And Brushing Your Teeth)
No Comments
No comments yet.
RSS feed for comments on this post.
Sorry, the comment form is closed at this time.