February 8, 2022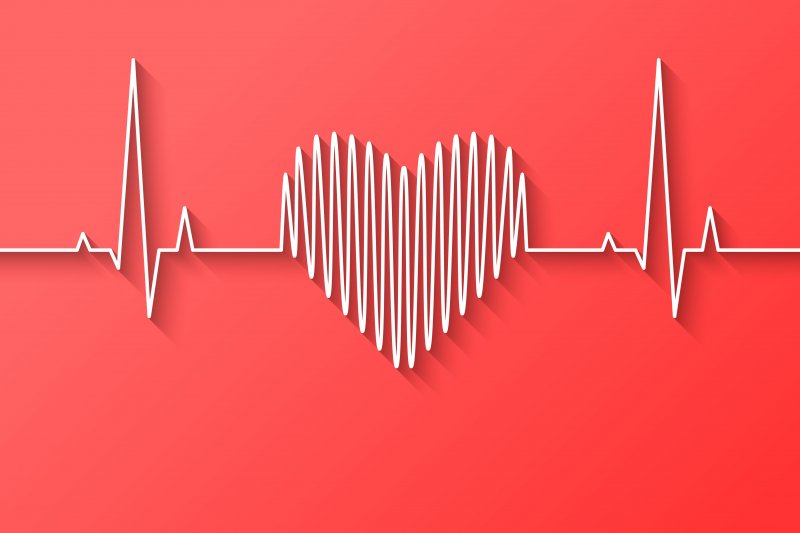 It's Heart Health Month! Now's the time to learn a few things about bettering your cardiovascular health. Whether it's running a couple miles a week or taking certain supplements to improve blood flow, there are several exciting ways you can develop a stronger heart. But did you know maintaining a healthy heart starts with your smile? Your dentist in Freedom can explain how essential good gum health is.
The Connection Between Gum Disease & Heart Health
Maintaining healthy gums is all about preventing periodontal (gum) disease—a bacterial infection in the gums due to plaque buildup. At first, it only causes gingivitis, but if left untreated, it can worsen into periodontitis. This is when the bacteria have grown strong enough to destroy the connective tissues that support the teeth in their place.
These hazardous bacteria can then escape into your bloodstream, travelling to other parts of your body, such as the heart. If the bacteria and the inflammation they cause reach the chambers or inner linings of your heart, you'll be at a much greater risk of dangerous issues like strokes or heart attacks.
How Can I Avoid Plaque Buildup?
Since research today continues to point to the connection between gum and heart disease, it's very important that you preserve your gums by avoiding plaque buildup. Fortunately, your dentist has several suggestions on how you can achieve this:
Brushing Twice Daily: You only need to spend at least two minutes twice a day brushing your teeth. It would also be best to pay special attention to the gum line where plaque can develop.
Flossing Daily: Your floss is your toothbrush's best sidekick, as it can reach and remove debris from between your teeth where the bristles can't.
Saying No to Tobacco: Avoiding tobacco products can improve both your oral and overall health.
Knowing Your Risks: Sometimes our age, diet, and genetics can play a part in the risk for gum disease. By learning about these factors and discussing them with your dentist, you'll have a better understanding of how to handle your situation.
See Your Dentist Twice Yearly: This is the most important method for maintaining good gum health, as your dentist can thoroughly examine your teeth for any developing issues.
With proper maintenance and regular dental visits, you can ensure your gums remain nice and clean from plaque buildup. You'll also help prevent any other health issues related to your smile along the way!
About the Practice
Dental Expressions is run by an outstanding husband-wife team—Drs. Robert and Heather Heil—who provide high-quality dental services. Using the latest in technology with a passion for comfortable patient care, they offer multiple dental treatments for keeping your smile healthy, including periodontal therapy for maintaining strong gums. If you want to know more about the relation between gum and heart health, visit their website or call (920) 788-6280.
Comments Off

on Maintaining a Healthy Heart Begins with Your Smile
No Comments
No comments yet.
RSS feed for comments on this post.
Sorry, the comment form is closed at this time.