October 4, 2022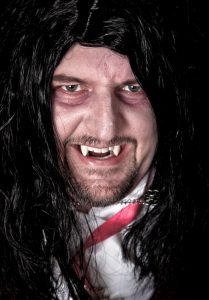 Halloween is one of the scariest and most candy-filled holidays of the year. Although it's certainly fun to dress up in a frightening costume, you wouldn't want your smile to be scary as well. Unfortunately, the age-old tradition of indulging in all the treats your heart desires can certainly impact your dental health. Read on as your dentist in Freedom shares a few ways you can keep your and your family's smiles healthy this season.
Eat Candy with or After a Meal
Did you know that saliva production increases during mealtime? Not only does it help wash away food particles and sugar, but it also neutralizes the harmful acids in your mouth produced by cavity-causing bacteria.
Eating candy during or shortly after a meal can lower the chances of sugar clinging to your teeth and eroding enamel. You should also avoid snacking throughout the day – aside from how often you do it, the length of time sugary food has in your mouth plays a role in tooth decay.
Choose Your Treats Carefully
Some candies are more harmful than others. After trick-or-treating, you and your family should sort through your collection and get rid of hard, sticky, and chewy candies. They're some of the worst treats for your smile because they stay in your mouth for a long time, increasing your risk of tooth decay and cavities.
Plus, biting into hard candies can break or crack a tooth if you're not careful. Instead, snack on chocolate and sugarless gum – they're some of the best candy options for your teeth!
Keep Eating Healthy Foods
To avoid overindulging and bingeing on candy, make sure you drink plenty of water and eat a well-balanced diet. Doing so can have positive effects on your oral and overall health! For instance, water washes away the sugar clinging to your teeth, helping prevent cavities. Eating healthy foods can help you "fill up" and feel less tempted to snack on your Halloween treats.
Set a Limit and Sell the Rest
Before your family goes trick-or-treating, set a limit on the amount of candy everyone can keep. Remind them of that number while they sort through their treats at the end of the night. This way, they won't get into the habit of eating their treats every day and exposing their teeth continuously to sugar.
Maintain Good Oral Hygiene
The last thing your family will want to do on Halloween night is brush and floss their teeth. However, those practices are crucial to maintaining a strong and healthy smile! So, before anyone goes to bed, make sure they follow their usual oral hygiene routine. Keeping your mouth clean is important year-round!
Is your family ready for Halloween? By following the tips outlined above, you can ensure your family has a fun and safe holiday!
About the Authors
Dr. Robert Heil earned his dental doctorate from the University of Minnesota. In 2009, he joined forces with his wife, Dr. Heather Heil, in a shared office. She also attended the University of Minnesota to earn her dental degree. As your trusted dentist in Freedom, they will be happy to give further advice on candy – Halloween or otherwise – during your next checkup and cleaning. Schedule one on their website or call (920) 788-6280.
Comments Off

on Your Smile Doesn't Have to Be Scary This Halloween
No Comments
No comments yet.
RSS feed for comments on this post.
Sorry, the comment form is closed at this time.