October 5, 2017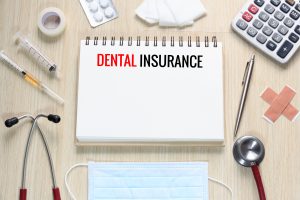 Regardless of what it is for, insurance is usually complicated. You have to get out your magnifying glass so you can read all the fine print of your policy, and then you have to bust out your dictionary or go online to research all the terms you don't understand. You might even have to spend hours on the phone with your coverage provider in order to straighten out what might seem like the most insignificant details. Phew! Fortunately, your dental insurance in Kaukauna doesn't have to be a nightmare like that. Here is a quick primer on what you should understand about your policy.
Your Network
Insurance companies often negotiate with dentists in order to come to an agreement that is profitable for both parties. For example, the insurance company might ask your dentist to lower the prices on certain procedures, and the dentist benefits because if the company covers that policy, more patients are likely to get work done.
If a dentist is in your insurance's network, it simply means that they have a contract with your policy provider. Your dentist near Kaukauna at Dental Expressions is in network with several major insurance companies, including Delta Dental Premier, Humana PPO, Cigna PPO, and WEA. However, we're happy to work with most companies even if we are out of network. Just ask, and we'll do our best to accommodate you.
Your Coverage
It's important that you get a grasp of what your insurance will and will not cover. Most companies divide dental work into three categories:
Class I covers preventive and diagnostic care. Many providers cover 100 percent of the cost of things like cleanings, checkups, and dental x-rays.
Class II includes many basic dental procedures, such as fillings and therapy for gum disease. Your policy probably won't cover the entire cost of these treatments, but it may cover a significant percentage — perhaps up to 80 percent.
Class III services include many major dental procedures, such as surgery. These are usually covered at a lower rate, perhaps 50 percent or so.
If you have questions about which class a particular treatment falls into, call and ask your policy provider. Also, keep in mind that cosmetic dentistry, such as professional whitening, isn't covered by insurance companies.
Your Financial Responsibility
In addition to understanding what your insurance will cover, you should take the time to familiarize yourself with some of the fees associated with your plan.
Your premium. This is the cost of your policy, which you or your employer will probably have to pay every month.
Your deductible. The cost the comes out of your pocket before your insurance will cover anything.
Annual maximum. This is the highest amount that your insurance will pay in a year. If your care exceeds that amount, the remaining balance may have to come out of your pocket.
It can be a bit tricky to understand dental insurance, but you and your teeth will be happy that you have coverage! Take advantage of it so your smile can stay bright and gorgeous.
About Dental Expressions
Drs. Bob and Heather Heil are pleased to be your dental experts in the Kaukauna area. If you would like to take advantage of your dental insurance, please contact us at 920-788-6280 to ask any questions you have or to schedule an appointment.
Comments Off

on Understanding Your Dental Insurance in Kaukauna
No Comments
No comments yet.
RSS feed for comments on this post.
Sorry, the comment form is closed at this time.