July 15, 2017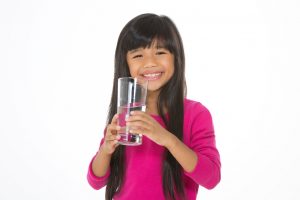 From the moment children are born, they are conditioned to like sugary foods. Both breast milk and formula have a mildly sweet taste. But once your son or daughter has teeth, that craving for sugar can be harmful to their oral health. Specifically, eating too many sugary treats can lead to cavities. That's why your children's dentist in Kaukauna wants parents to understand the consequences of sugar and why limiting sweet treats is best.
What Happens When Your Child Has Sugar?
Aside from that sugar high, a sweet snack or beverage increases the likelihood of a cavity. Here's the reason why. When your child—or you, too—has a food or drink with sugar, the bacteria in your mouth feed on that sugar and excrete acids. If not removed, those acids slowly begin to dissolve enamel, the hard outer that shines and surrounds the crown of each tooth. Eventually, a cavity may develop. And every time your children have a sweet snack, their teeth are exposed to more decay-causing acids.
What Kind of Foods Have Sugar?
More than you would think. There are the obvious ones: cookies, candies, cakes, ice cream, popsicles, dried fruit and the like. However, starchy foods such as white bread, potatoes and pasta are carbohydrates that the body converts to sugar.
What Can I Serve Instead of Sweet Snacks?
Can you completely eliminate sugar from your family's diet? No. However, you can offer alternatives and limit the number of sweet snacks they have. Here are some ideas of what you can serve instead of sweets:
Limit between meal snacks in order to reduce the level of acid in your mouth
When you or your children need to snack, choose healthy alternatives such as peanut butter, hard cheese, yogurt, fruit, cottage cheese and sugarless gum
At mealtime, always offer whole grains, fresh fruits and vegetables, lean meat, chicken and fish and low-fat dairy products
Get your children accustomed to drinking water when they're thirsty rather than fruit juice, sports drinks or soda
What about Oral Hygiene?
When your brush and floss your teeth, you reduce the number of bacteria in your mouth which in turn reduces acid. Therefore, get your family in the habit of brushing and flossing after each meal if possible or at least twice a day. If you can't brush, then rinse with water and chew sugarless gum, which increases saliva flow to wash away acid. And don't forget to schedule dental checkups every six months with the dentist near Kaukauna. We use these appointments to spot and treat decay sooner rather than later.
Be Sweet and Contact Our Office Today
The dentists and their staff at Dental Expressions want to help you maintain the health and beauty of your family's smiles. Call our office today for more ideas or to schedule a dental checkup.
Comments Off

on Here's Why the Children's Dentist in Kaukauna Wants Everyone to Eat Less Sugar
No Comments
No comments yet.
RSS feed for comments on this post.
Sorry, the comment form is closed at this time.