October 24, 2022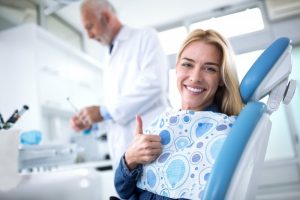 That magical time of the year so many people look forward to – the holiday season – is on the horizon. If you're like most people, you are probably looking for ways to save money in preparation for all the gift-giving and festivities. While you may think canceling your dentist appointments is a good way to reduce expenses, it can cost you much more in the long run. Not convinced? Read along as a dentist in Freedom explains how regular checkups and cleanings can definitely fatten your wallet in the long run.
Early Detection of Gum Disease
Gum disease is a life-threatening yet easily preventable condition that affects one out of every two adults. Fortunately, it can be treated and even reversed with early detection. Every time you visit your dentist in Freedom for a checkup, they'll search for signs of trouble in order to administer treatment before it progresses and compromises your oral health.
If you skip these visits, your condition can become severe and cause gum recession, resulting in loose teeth and even tooth loss. Once that happens, you'd need to spend more money on restorations and periodontal therapy – both of which may not be covered by dental insurance down the road.
Prevent Tooth Discoloration
Whenever you visit your dentist for a professional cleaning, they wrap up your appointment by polishing your teeth using a special substance called prophylaxis paste. The gritty material helps lift extrinsic stains caused by dark-colored foods and drinks, such as coffee, tea, soda, red wine, and soy sauce. It'll leave your smile looking so bright and healthy, you won't feel the need to shell out some extra money for teeth whitening treatment!
Regular Oral Cancer Screenings
Did you know that your dentist conducts an oral cancer screening at every routine checkup? They carefully examine your mouth, throat, and oral tissues for abnormalities and signs of the life-threatening disease. Because oral cancer spread quickly, missing one preventive visit could make the difference between easily treating it or needing chemotherapy. So, not only can these screenings save you money, but your life as well.
Keep Cavities and Decay at Bay
Are you diligent about brushing and flossing? Consider there are small areas in your mouth that can't be reached with at-home practices. Luckily, that's where professional cleanings come in to save the day. If you develop a small cavity, it can be treated with a filling which is often covered by dental insurance.
However, if you allow it to go untreated for too long, it can compromise the strength and structure of your tooth. At that point, you may need more extensive and costly treatments like a crown, root canal, or extraction. These services are usually only covered partially by dental insurance, making your out-of-pocket expenses much higher.
Visiting your dentist in Freedom every six months is one of the best things you can do for your oral and overall health. Not only can you enjoy a healthy smile, but you can save plenty of money over the years!
About the Authors
Dr. Robert Heil earned his dental doctorate from the University of Minnesota. In 2009, he joined forces with his wife, Dr. Heather Heil, in a shared office. She also attended the University of Minnesota to earn her dental degree. You can check out all of the dental services they provide on their website, and then schedule an appointment online or call (920) 788-6280.
Comments Off

on Visiting Your Dentist Is a Money-Saving Move
No Comments
No comments yet.
RSS feed for comments on this post.
Sorry, the comment form is closed at this time.