December 10, 2021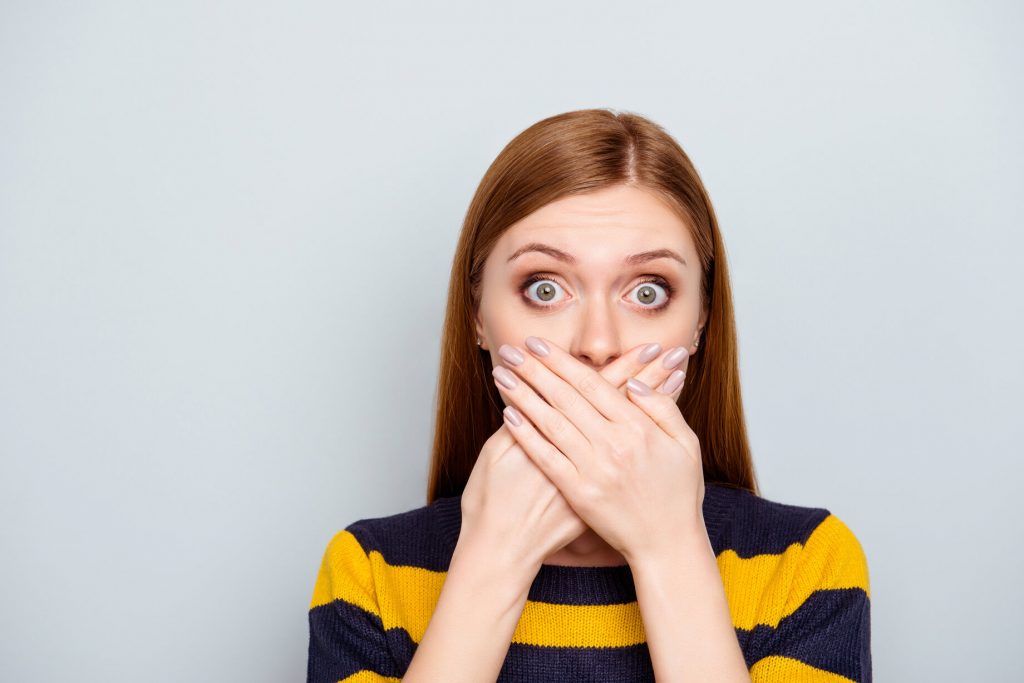 Halitosis, which is more commonly known as "bad breath", affects more than 80 million people. As common as it is, that doesn't make it any easier to deal with. Bad breath can make you feel insecure and unwilling to talk or smile when in close proximity to others. Luckily, there are several ways you can get rid of your bad breath. Read on for six ways you can get rid of your halitosis.
#1: Practice Good Oral Hygiene
Make a point of brushing your teeth at least twice per day and flossing at least once. Not only is this a crucial part of maintaining good oral health, but it can also help you eliminate bad breath. Brush your tongue or use a tongue scraper as well to remove any plaque, bacteria, or food particles that may have gotten trapped between the grooves and crevices.
#2: Stay Hydrated
If your salivary glands aren't producing enough saliva, this will lead to dry mouth. Drink plenty of water to keep your mouth well hydrated and avoid oral health issues that can be caused by dry mouth, such as cavities and gum disease. This will also help wash away the food particles and bacteria that can cause bad breath.
#3: Rinse with Mouthwash
Though mouthwash can help mask the odor, it isn't a cure to bad breath that's being caused by an underlying health problem. Since it can irritate the oral tissue, it may even make the problem worse. To quickly freshen up your breath, rinse with a mix of water and a few drops of peppermint oil instead. You can also rinse your mouth out with black or green tea, both of which have been shown to suppress the growth of the bacteria that cause halitosis.
#4: Don't Smoke or Use Tobacco Products
Smoking contributes to a range of oral health issues, including bad breath. Additionally, using tobacco products can dry out your mouth and leave an unpleasant odor that lingers even after you brush your teeth. If you need help stopping, ask your dentist for resources or search online for a support group.
#5: Chew Sugar-Free Gum
Chewing sugar-free gum helps stimulate saliva flow, which will naturally cleanse your mouth by washing away food debris and bacteria that can lead to bad breath. Sucking on sugar-free hard candy or eating crisp, fresh fruits and veggies also increase saliva production.
#6: Visit Your Dentist
Make appointments to see your dentist for checkups and cleanings every six months. If you are struggling with chronic bad breath, schedule an appointment as soon as possible so you can rule out any dental or oral health problems as the cause. Depending on what they find, your dentist may recommend solutions or develop a treatment plan to resolve the odor issue.
If you have bad breath, fear not! There are several ways you can freshen up and get back to enjoying your smile to the fullest!
About the Practice
Having trouble getting rid of bad breath? Dental Expressions can help. Led by Dr. Robert (Bob) Heil and Dr. Heather Heil, their Freedom team of oral health professionals strives to provide patients with the knowledge they need to maintain healthy smiles and fresh breath. If your halitosis is due to an underlying oral health issue, they can find and treat the cause so you can regain your confidence and feel more comfortable showing off your smile to the world. If you have more questions or want to make an appointment, call their office at (920) 788-6280 or visit their website.
Comments Off

on 6 Ways to Get Rid of Bad Breath
No Comments
No comments yet.
RSS feed for comments on this post.
Sorry, the comment form is closed at this time.