August 23, 2022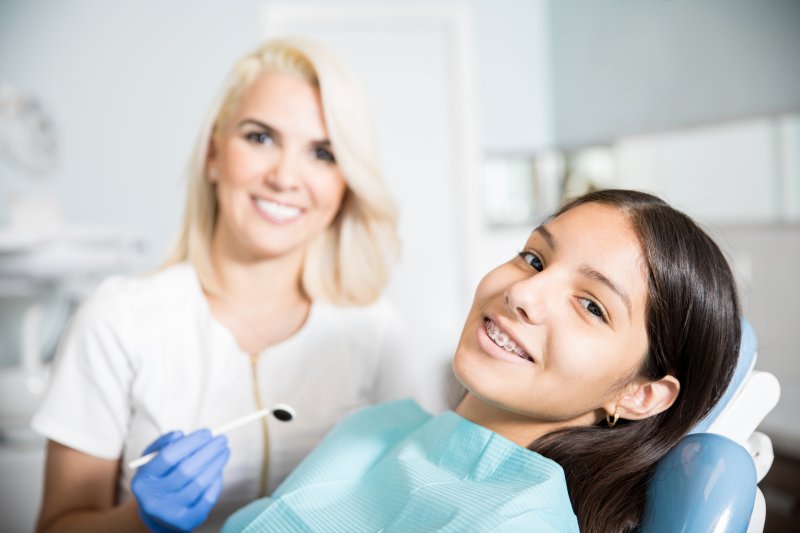 Now that summer is winding down, you're likely amid the back-to-school season. Namely, you're learning class schedules, buying new supplies, and gearing up for another semester of exams and homework. However, that shouldn't be an excuse for letting your oral health slide. As it turns out, some before-school prep can help you ace your next dental exam. That said, try out these four smile tips from your dentist in Freedom as you return to your studies.
Establish an Oral Hygiene Routine
As you'd expect, good oral hygiene is the best way to reach a healthy smile. Can you really expect strong pearly whites if you don't clean them?
That being the case, remember the essentials of good dental care. In particular, brush your teeth twice daily, floss them once daily, and rinse as needed with mouthwash. Making these practices into morning and nightly habits will reduce your chances of cavities, gum infection, and more.
Protect Your Smile
Along with your school's academics, you might be involved in one of its sports teams. In that case, your smile could be at risk.
You see, many sports cause dental injuries. These can include tooth chips, fractures, and even knocked-out teeth. To protect yourself from such things, get a custom mouthguard for when you next take the field, court, or so on. The appliance will protect your mouth from impacts that would otherwise hurt your mouth.
Eat Mouth-Healthy School Lunches
A sugary school lunch won't do your teeth any favors. The starches, carbs, and acids in junk food eat away at enamel over time. As a result, they increase your risk of tooth decay and cavities.
Thankfully, you can avoid such conditions by having lunches with nutrient-rich foods. Not only do many fruit, vegetable, dairy, and meat products strengthen your body, but they can also boost oral health.
Chew Sugar-Free Gum
You may not have a chance to brush your teeth after lunch in the school cafeteria. To compensate, consider chewing sugar-free gum instead.
Apparently, gum can help you produce saliva. That's great for your smile, as the mouth liquid can rinse away food debris and re-mineralize enamel. Therefore, keep some gum in your backpack or car so you always have it within arm's reach.
As you can see, it's possible to prepare for school and dental exams simultaneously. Therefore, remember the tips above so you'll be ready for your dentist in Freedom.
About the Practice
Dental Expressions is based in Freedom, WI. As led by Drs. Robert and Heather Heil, the practice provides top-of-the-line dental care for its patients. These excellent services include preventive, cosmetic, and restorative dentistry, as well as emergency smile treatments. The staff further guarantees quality by using the latest in dental technology. For more information or to book an appointment, you can reach them at their website or by phone at (920)-788-6280.
Comments Off

on 4 Back-to-School Tips for Your Next Dental Exam
No Comments
No comments yet.
RSS feed for comments on this post.
Sorry, the comment form is closed at this time.