November 15, 2019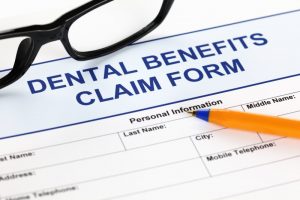 Imagine that you're going holiday shopping. You've picked out gifts for your loved ones that you know they will love. On your way out of the store, you drop your bags into the garbage and walk away. You would never throw away your money like that, and yet, if you haven't visited the dentist in a while or need dental work, you may lose money that you've spent on your dental insurance benefits this year by the time 2020 comes around. Below are four reasons why you should make sure you use your dental insurance before the end of the year.
You've already paid for certain services.
You pay for your monthly premiums, which entitles you to enjoy some services either at a significant discount or even at no out-of-pocket cost. In fact, some dental insurance plans completely cover two checkup and cleaning appointments. If you fail to take advantage of these visits, you're paying money for nothing in exchange. It doesn't make sense! Make sure that you have these covered visits to ensure that your insurance money was well spent.
Your benefits reset on January 1.
Although some things in life, like your vacation days at work can carry over into the next calendar year, your dental insurance benefits do not. This means that in January you will still have two checkups and cleanings even if you only used one the previous year.
Did you know that dental insurance has a set amount every year that they will contribute toward your dental work? Yearly maximums can vary depending on your plan, but they typically range between $1,000 and $1,500. That's significant money that can go toward your oral healthcare! It is important to note that this available amount does not roll over into the new year.
An ounce of prevention is worth a pound of cure.
In general, dental insurance tends to cover and encourage prevention. Why? It is much easier, and less expensive, to avoid a problem from the start than it is to treat it later on after it has already caused damage. In fact, in terms of money, you could say a dollar of prevention is worth $100 of cure.
You have FSA money available.
Do you have a flexible spending account (FSA)? This money that you contribute to your FSA is untaxed and can be used on medical or dental expenses. However, whatever money you do not spend by December 31 is forfeited. Like your dental insurance benefits, if you don't use this money, you lose it! Therefore, if there is a dental procedure that you have been putting off, now is a good time to complete it and use your FSA money.
Just as you wouldn't throw away presents that you bought, you should make sure that you get the most value from your dental insurance benefits. If you are due for a dental checkup or another important procedure, you probably shouldn't wait until 2020. Schedule your appointment and get started today!
About the Practice
Dental Expressions has been owned and operated by husband-and-wife team Dr. Robert and Dr. Heather Heil since 2009. They each have two decades of experience and are proud to be in-network with many dental insurance plans, including Aetna, Blue Cross Blue Shield, Delta Dental Premier, Humana PPO, Metlife, United Healthcare, and more. If you have an insurance question, you can contact Dental Expressions by calling (920) 788-6280 or clicking here.
Comments Off

on 4 Reasons to Use Your 2019 Dental Insurance Benefits Now
No Comments
No comments yet.
RSS feed for comments on this post.
Sorry, the comment form is closed at this time.