April 30, 2023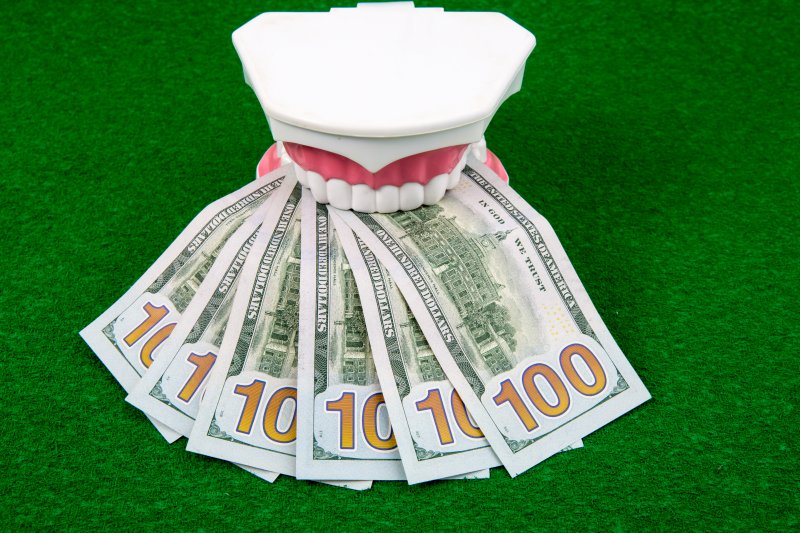 If you have a tax return coming to you this year, there are probably all kinds of companies fighting to be the ones that take your hard-earned money. However, have you considered using that tax return to make an investment in yourself?
If you want to look and feel your best, there are plenty of ways that your dentist can help you do that. Here are some ways that your tax return can be used to support your oral health.
Preventive Care
One of the most important things you can do for your oral health, especially if you don't have insurance and can't do it normally, is to see your dentist for a routine checkup. This will give your dentist an opportunity to check for any outstanding oral health problems, saving you the money you would spend on dental care in the long run.
Restorative Care
Do you have a cavity you've been ignoring for a while? Or maybe you can tell that your gums aren't as healthy as they should be? In that case, you may need a dentist to treat you for an oral health problem.
Insurance can be massively helpful with restorative care, but they usually don't cover the entire treatment. As a result, having a little bit of money in your pocket can go a long way toward a filling or periodontal cleaning. If you've been suffering for a while, your dentist can help you look and feel much better.
Cosmetic Dentistry
Some people don't have any serious oral health problems but have some aesthetic things that they would rather change about their smile. Whether it's discoloration, chipped teeth, or misalignment, your dentist can use cosmetic dentistry to give you the smile that you've always been looking for.
For the most part, cosmetic dentistry is considered elective. As a result, it typically won't be covered by insurance. A tax return can be a great way to pay for care that you may have not been able to before.
Whether you're fixing a long-standing issue or looking for just a little bit of beautification your teeth may need, your dentist can help your tax return go a long way!
About Our Practice
If you're looking for a dentist to trust your oral health with, you should find someone who understands all the latest techniques in oral medicine and who can put them to work for you. At Dental Expressions, we're happy to say that we can be those dentists. Drs. Robert and Heather Heil have both been practicing dentistry for well over a decade, so if you're looking for dentists with expertise, look no further.
If you have any questions about how dentistry can improve your oral health, we can be reached at our website or by phone at (920) 788-6280.
Comments Off

on 3 Ways You Can Use Your Tax Return For Your Oral Health
No Comments
No comments yet.
RSS feed for comments on this post.
Sorry, the comment form is closed at this time.